echo date('d.m.Y',strtotime($post->post_date)); ?>

·

By Mónica G. Prieto / Translation Blanca G. Bertolaza
The Virtual Museum of Censorship promotes the knowledge of the cultural prohibitions in place in Lebanon to defend freedom of speech
The organization in charge of banning works uses a law passed at the beginning of the 20th century during the French occupation
"Politicians believe that declaring everything is taboo is the best way for them to remain in power", explains Lea Baroudi, Museum manager
BEIRUT.- Some movies are never shown in Lebanese cinemas, even if they are available on the black market for one dollar. Some internationally-recognized artists never land in the country because the authorities have made out a link –close or far, real or imaginary- with Israel. Graffiti artists are arrested for expressing themselves on the walls, actors taken into custody for showing their underwear, singers jailed because one of their songs might refer to a politician…
In Lebanon, which until the regional revolts prided itself for being the only Arab democracy, freedom of speech is a vague concept and censorship an everyday problem. Cartoonist Mazen Karbaj said it best when he designed the cartoon that has become the flag of the MARCH movement, focused on promoting the citizens' rights and obligations. In the drawing, a politician, a soldier and two clerics –one Sunni and one Shiite- hug each other smiling as they chant "yes to freedom of speech". The small print reads: "Unless you talk about the State, Allah, the prophet, Jesus Christ, the president of the Republic, good manners, the Church, the Bible, the Koran, the Martyrs, the Resistance, the Army and its chief, the Pope, the Saudi King, the prophets, national unity, the civil war, confessionalism, friend countries and brother countries, the mufti, the patriarch, the prime minister, the Government, history books, the Palestinian refugee camps, and the origin of hummus".
"It is one of our contradictions", Lea Baroudi, MARCH founder, smiles broadly as she shrugs. Lebanese society is made up of a variety that can only be understood through huge amounts of tolerance and coexistence. "However, taboos are one of its most noticeable characteristics", adds Lea. Anything that might disturb the status quo –not the stability, which is always absent- is seen by its leaders as a threat. And that includes from sex or domestic abuse to religion and politics.
MARCH's fight is based precisely on promoting freedom of speech as a means to aspire to other fundamental freedoms. And also to live in peace. "We are a plural society, with people who think differently and we need to accept what others say", Baroudi insists. However, the way the State has of dealing with these differences is hiding them. To that end, it has the Directorate for General Security's Media and Theater Department, better known as the censorship office. They ban artistic works that, in this organization's opinion, "threaten the peace". Sometimes they make use of the armed forces, and too often, even if it is just for a few days, daring artists end up in a dark prison cell.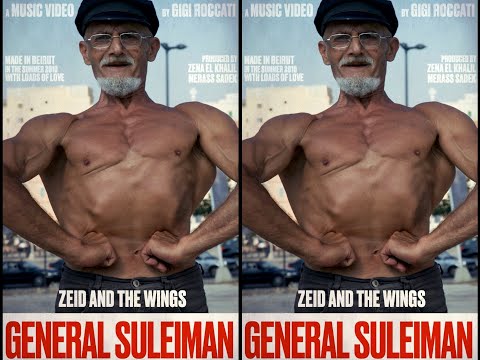 Leer más
---